Nani Cooper & Andreas Ullrich
The only good system
Installation with water and sound
STWST Club Venue / Sat 06:00 - 20:00, Sun 06:00 - 18:00
-
Artists are present:
Club Venue / Fri, 20:00 - 21:00
Club Venue / Sat, 18:00 - 20:00
The water basin reflects. The only good system is a sound system.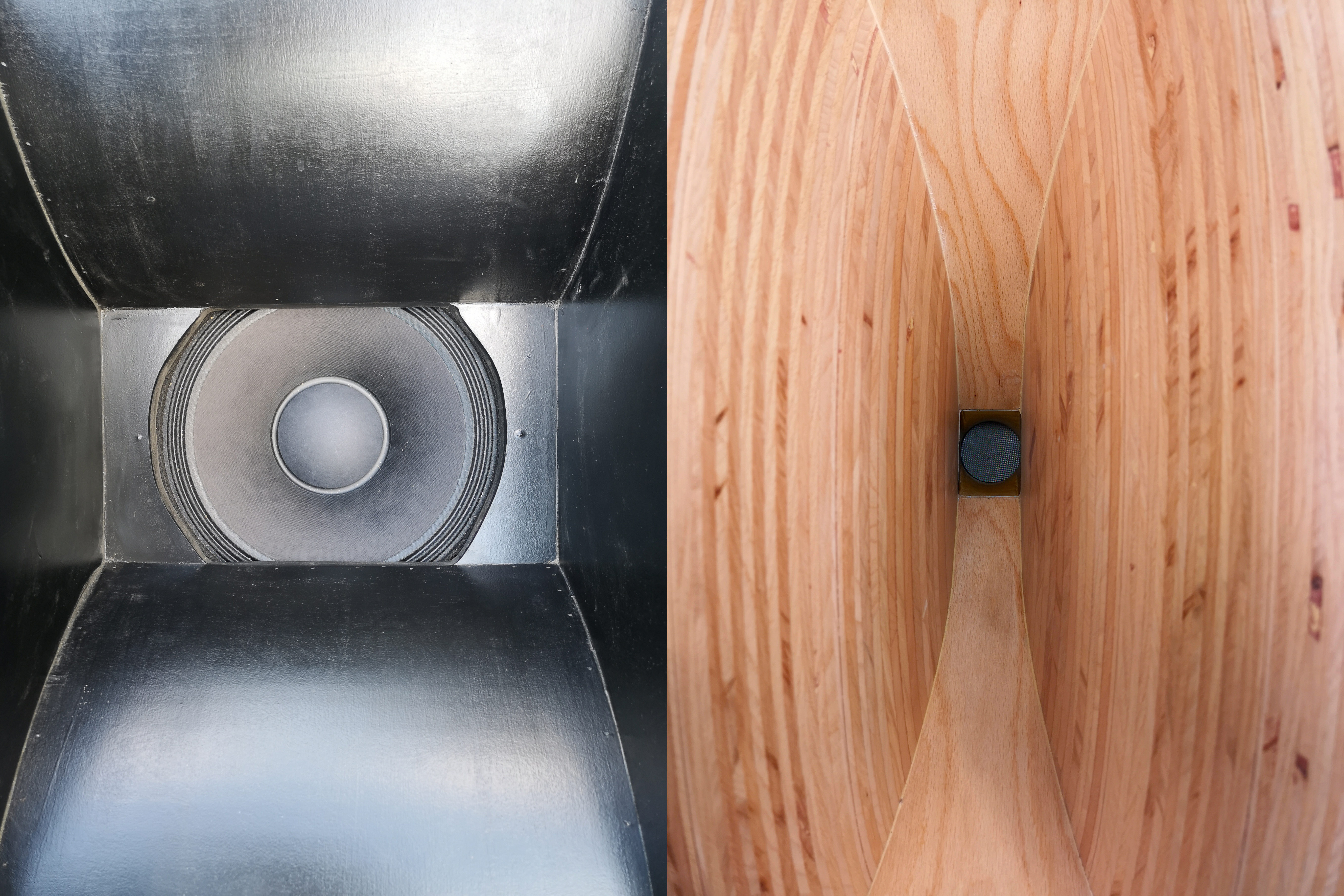 In the tradition of the Yippies and Situationists, the communication guerrilla and Yesmen an unexpected break in the everyday life of the building that opens the mind for everything that may come. And invites you to try it out. This installation is of course about a parable of practiced self-empowerment, the title "The only good system" refers to the popular saying "The only good system is a soundsystem" of initial and resonance, as well as political communication, self-empowerment, taking courage and wanting to find out or discover are some keywords to the possible levels of reception.


What if…?
?…we believed in possibilities
. The water basin reflects
shall carry away
remind us of trapped nature.
Water as a natural mass creates an easy access for all living beings, whether men or not, women, people or mushrooms.
Nani Cooper Always changing places media and protagonists, with her work Nani Cooper is telling stories of contradictions, inclusion and balance. If that concernes material, places or community doesn't seem to matter.
Sometimes alone and sometimes with friends she explores environments and tries to find out the missing or lacking element. Cooper studies people, culture and communities in a nearly old fashioned traditional yet very unconvential way.
Andreas Ullrich was born 1977 in Freiberg, Saxony, East Germany and studied Law, Photography and Media Arts at HGB Leipzig, Germany. Working in the field of media art for more than 20 years, he has organised several independent art spaces such as C.Rockefeller Center for the contemporary Arts Dresden and Theatre Impermanent, Leipzig. He runs a publishing house International Neighborhood Publishing in Leipzig, a seriegraphy studio in Dresden, die siebdrucker.de and a media lab for experimental design, publishing and artistic projects: WILDSMILE STUDIOS. He is part of the arts&culture track of the chaos computer club Germany and organises miscellaneous exhibitions about digital transformations and new media.
Documentation STWST48x6 MORE LESS